25.11.: International Day for the Elimination of Violence against Women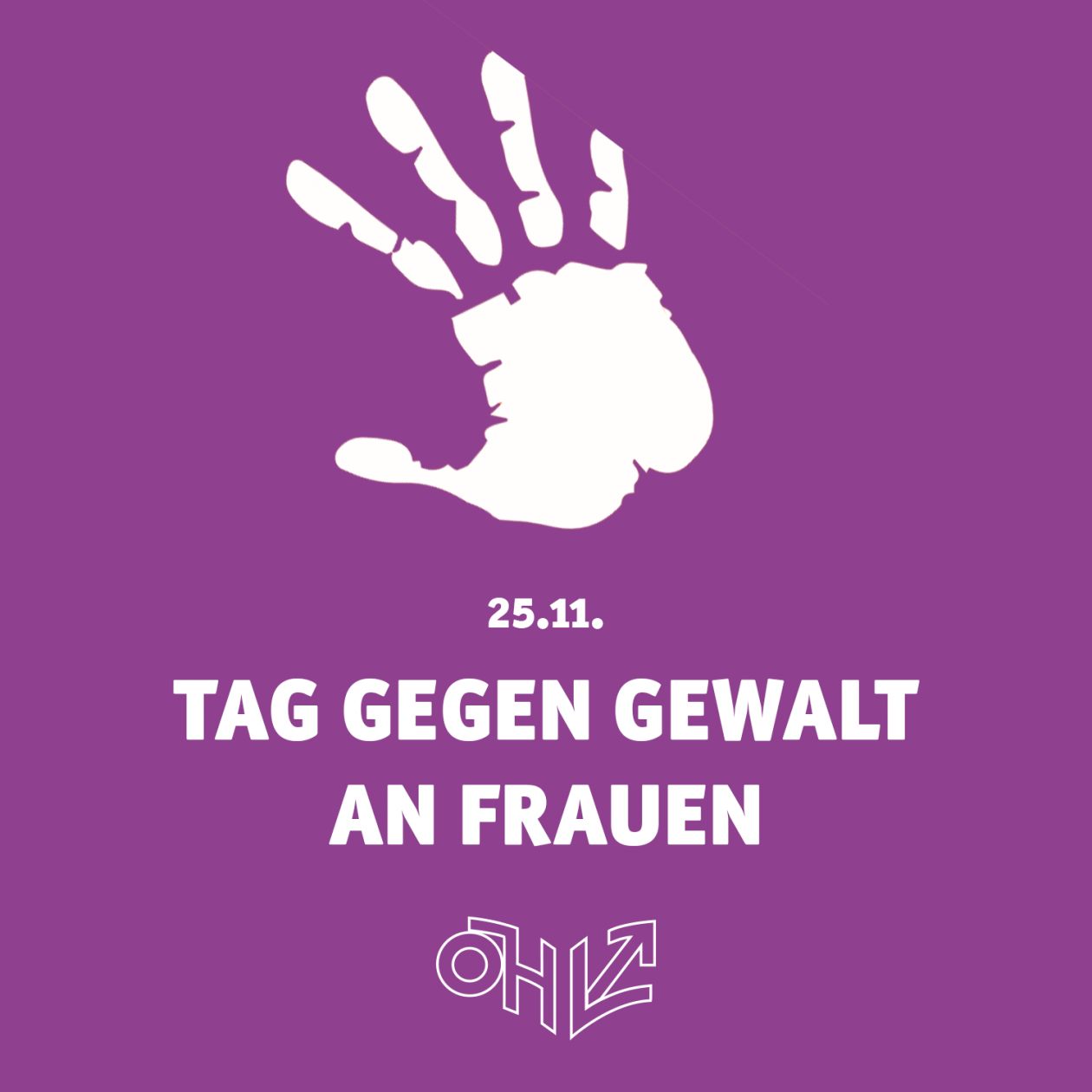 Today, on November 25th 2019, is the 59th anniversary of the International Day for the Elimination of Violence against Women. The day was established to commemorate the death of the sisters Patria, Minerva and Maria Teresa Mirabal, who were murdered by the Dominican secret services in 1960.
In Austria, 20% of all women experience physical or sexualized violence. Starting at the age of 14, 15% of Austrian women are exposed to stalking and 35% to sexual harassment. Since 2015 the number of femicides in Austria has been increasing.. In 2019, 41 women were killed, most of them by their (ex-)partners.
Violence has many facets. Women are not only subject to physical and sexualized violence, but also to psychological and structural violence. One type of violence can rarely be separated from another one. However, all violence against women is rooted in the patriarchal society we live in.
Our demands:
- Retraction of the "Gewaltschutzpaket" (you can find more information HERE )
- Gender-sensitive education, abolition of genderroles
- More money for the prevention of violence and the protection of victims
- Expansion of women's shelters nationwide
Are you exposed to violence at your university? Talk to your local equal opportunities working party (Arbeitskreis für Gleichbehandlungsfragen) or call the emergency number for violence against women: 0800 222 555.
Sources:
https://de.wikipedia.org/wiki/Schwestern_Mirabal
https://www.wien.gv.at/menschen/frauen/stichwort/gewalt/zahlen.html#oesterreich
https://www.aoef.at/index.php/frauenhaeuser/60-zahlen-und-daten
https://www.wien.gv.at/menschen/frauen/stichwort/gewalt/formen.html
http://www.frauenhelpline.at/
This content is also available in
Share this